Upcoming: 
For the most up to date information – please visit our Facebook page – www.facebook.com/DoverTwp  Register for classes at www.DoverTwpRec.com
Summer Concert Series
Concerts are at the Gazebo (2481 W. Canal Rd.).  Food trucks will be available at each concert.  Come grab a bite and enjoy some music with us!

August 8 – Spring Garden Band – 6pm (Concert Band)
September 12 – Silly Goose & Val – 4pm (Kids' Concert)
Movies in the Park (with food trucks!)
Friday nights at Brookside Park – 4054 Fox Run Rd. (see dates below)
Food Trucks – 5-8pm
Bring your lawn chairs/blanket to claim your spot for the movie.

Enjoy some music or play on the playground while we wait for it to get dark. The movie will start at dusk.

Popcorn available closer to movie start.

Pick a pop on the lollipop tree and maybe win a prize!

Park in the upper grass area.

Movie Dates:

August 13 – JAWS
August 20 – Jurassic Park
September 3 – Up
September 10 – Back to the Future
September 24 – Pokémon:  Detective Pikachu
Star Watches – Lehr Park
Point Blank Defense Classes – 
Classes held at the Dover Community Building (3700 Davidsburg Rd.)

Handgun Safety Course:This class will teach firearm ownership responsibility, facing an imminent threat (perpetrator), multiple shooting stances, shooting defensively, handgun action types, draw stroke from a concealed position, racking the slide, holsters, loading/unloading, grip, causes of firearm accidents, ammo storage and more.  Please do not bring a firearm to class.
Handgun Safety Course Dates: Sept 9 (more coming!)  Register at www.DoverTwpRec.com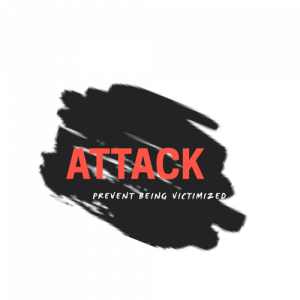 EVERYDAY PEOPLE LIKE YOURSELF ARE BEING VICTIMIZED BY CRIME
DON'T BE ONE OF THEM!! 
ATTACK is a course that provides you with the skill-set and training to not be an easy target. The first step toward safeguarding your personal safety is making a pro-active decision to develop personal awareness and the resources to protect yourselves.
During our 2.5 hr. course, we cover the following and more:  Pa. crime statistics, Drug related crime, Real life scenarios, Attack during places of transition, Perpetrators vet victims, Self defense techniques, Criminal mentality, Auto security, Home security, Mental preparedness, Road rage, Tech security, Self defense devices, Levels of awareness, Physical security, Personal boundaries, Attacks on men, Cell phone distraction.  (In class demonstration/participation)
Attack Course Dates: August 10   Register at www.DoverTwpRec.com